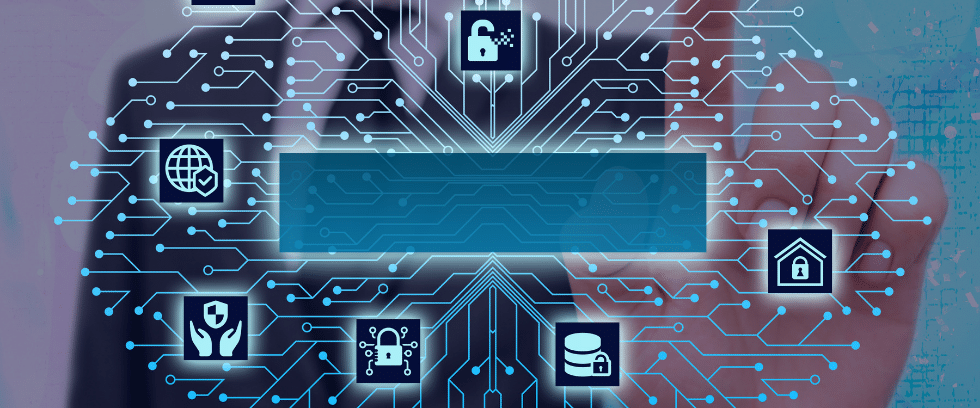 1) Error No: INS-30131 Initial Setup for Oracle 12C in Windows 10
While performing setup of DB, we may face above error-INS-30131, please find the below screenshot for the same.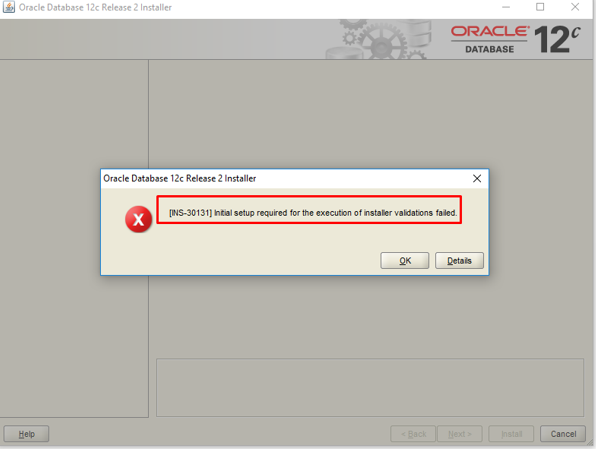 Solution:
Go to Start, Type CMD
Get the exact path where the setup.exe present and run the below command to install the DB.
            setup.exe -ignorePrereq -J"-Doracle.install.db. validate.supportedOSCheck=false"
2) Oracle Data base configuration Error
Error due to Improper ZIP File Extraction – Error is INS – 20802oracle database configuration assistant failed.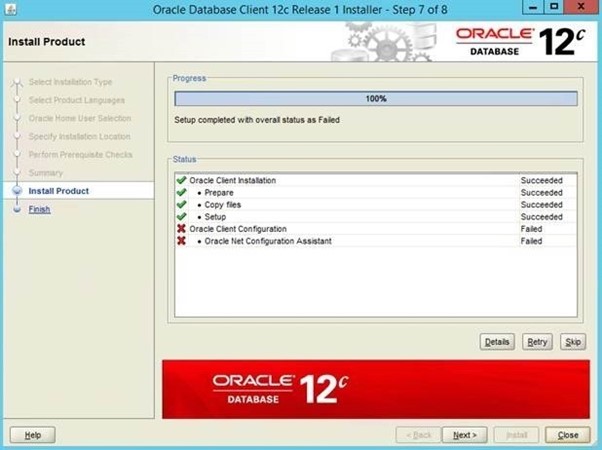 Note: Click on details Option then It will Show Some Zip Files Are Missing.we need to Re Extract All the Files in Oracle DB Software(Source File).
If you are not Extracting in Proper way will face errors in Data Base Configuration as Shown in Below Screen Shot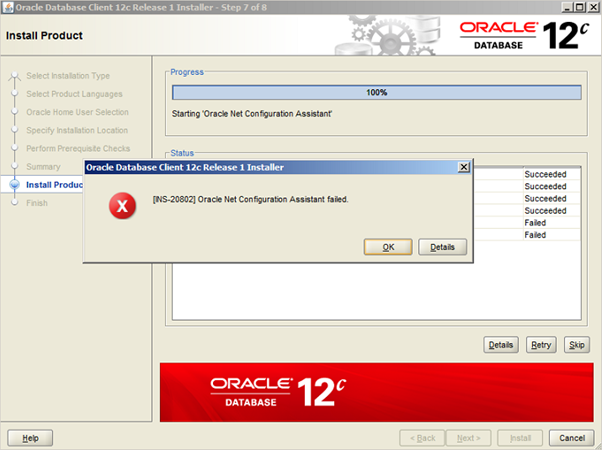 We have 2 extract files in the source we have to download the 2 extract files. Then we need to extract the 2 files in 1 Folder
          Please find the below-extracted files
winx64_12c_database_1of2
winx64_12c_database_2of2
3) DB details missing in TNSora file
Edit the TNS file which is located in the path ..\app\Oracle\product\12.1.0\dbhome_1\NETWORK\ADMIN\SAMPLE, we need to add the missing DB details in The TNSNames.ora file as mentioned in below format.
            ORCLPDB =
          (DESCRIPTION =
          (ADDRESS = (PROTOCOL = TCP)(HOST = localhost)(PORT = 1521))
         (CONNECT_DATA =
        (SERVER = DEDICATED)
        (SERVICE_NAME = orclpdb)
       )
       )