S-Square Systems:

Trusted. Tested. Committed.
With over 20 years of experience, S-Square Systems has proven expertise in providing global IT solutions & services that drive transformative results.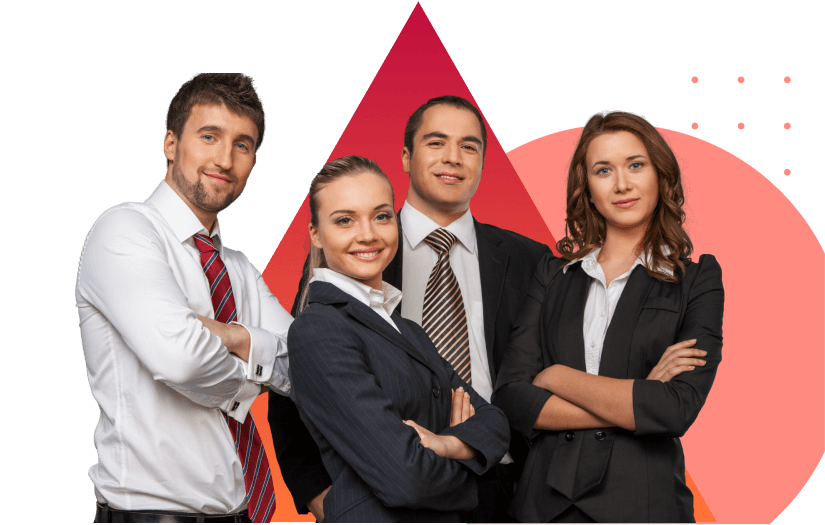 About
Us
At S-Square Systems, we have been providing software solutions to Fortune 500 companies since 2002.
We are customer-obsessed and work collaboratively with our clients to help them optimize measurable and sustainable benefits from their IT investments by adopting an end-to-end approach to excellence.
Our talent pool consists of a highly skilled and experienced workforce delivering consistent service excellence to customers across industries globally.
Our industry-leading expertise, white-glove support, and flawless, platform-agnostic service delivery ensure you're two steps ahead of the competition.
We always put the customer first.
It's important to us because it sets a standard for how things should be done here. S-Square delivers a trusted lifetime partnership, end-to-end service capabilities coverage, and a collaborative approach.
With more than a decade of experience in delivering world-class software solutions, we have the knowledge and expertise to help you realize long-term sustainable, measurable business benefits from your IT investments.
Our Vision
To be an innovative and industry-leading company, trusted by our customers for their success.
Our Mission
To be the most adaptive and responsive Software Solutions Partner for our clients and strive to reduce cost of doing business via simple, fast, and highly efficient integrated systems.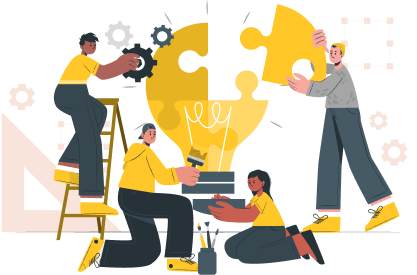 We are driven by our three timeless principles:
Trusted business models that reflect a future-driven mindset and its inclusive, proactive approach to work.
Tested methodologies and technologies that transform the ways our clients interact with and engage their employees/customers/partners.
Committed to finding new technology-driven ways of increasing operational flexibility, reducing costs, and minimizing time to market.
Krishnarao Nandipati
Chief Executive Officer
Krish Nandipati is the founder of S-Square, a leading provider of digital transformation solutions for Fortune 500 and mid-size companies. He started the company in 2002 and shifted its focus to IT software consulting services in 2008. Under his leadership, S-Square has consistently grown and exceeded its goals and has partnerships with several cloud integration software companies. The company has a strong presence in the retail, manufacturing, healthcare, and public sector industries. Krish has over 20 years of experience in business development, product development, management consulting, and offshore strategies. He holds a Bachelor's degree in Mechanical Engineering and a Master's in Engineering Design.
Ayaz Kazi
Vice President, Operations
Ayaz Kazi is the VP of Offshore at S-Square Systems, where he manages offshore delivery and operations. He has a wealth of experience in professional services, including leadership roles at Aditya Birla Insurance Brokers, Coretree Solutions, Aegis BPO Services, GE Capital Retail Finance, and Brigade Corporation. With over 20 years of experience in domains such as ITES, telecom, financial services, and insurance, Ayaz is a highly skilled and performance-driven professional and Scrum Master TM certified. He excels at implementing operational strategies and coordinating efforts to integrate company services internally and externally for clients. Ayaz holds a degree in Commerce and Accounts from Magadh University.
Jeff Friedman
Vice President, Customer Success & Delivery
Jeff Friedman is the VP of Delivery and Customer Success at S-Square Systems, where he leads the delivery of top-quality IT solutions and services to clients. He has a strong background in the tech industry, including experience as the Principal and Founder of 3rd Street IT Consulting, where he focused on no-code app development. Before that, he held business development roles at IBM and Infosys and various leadership positions at TCS and Electronic Data Systems. Jeff holds a Bachelor of Science degree from the University of Wisconsin and has studied Computer Science and Business Administration at the University of Pittsburgh.