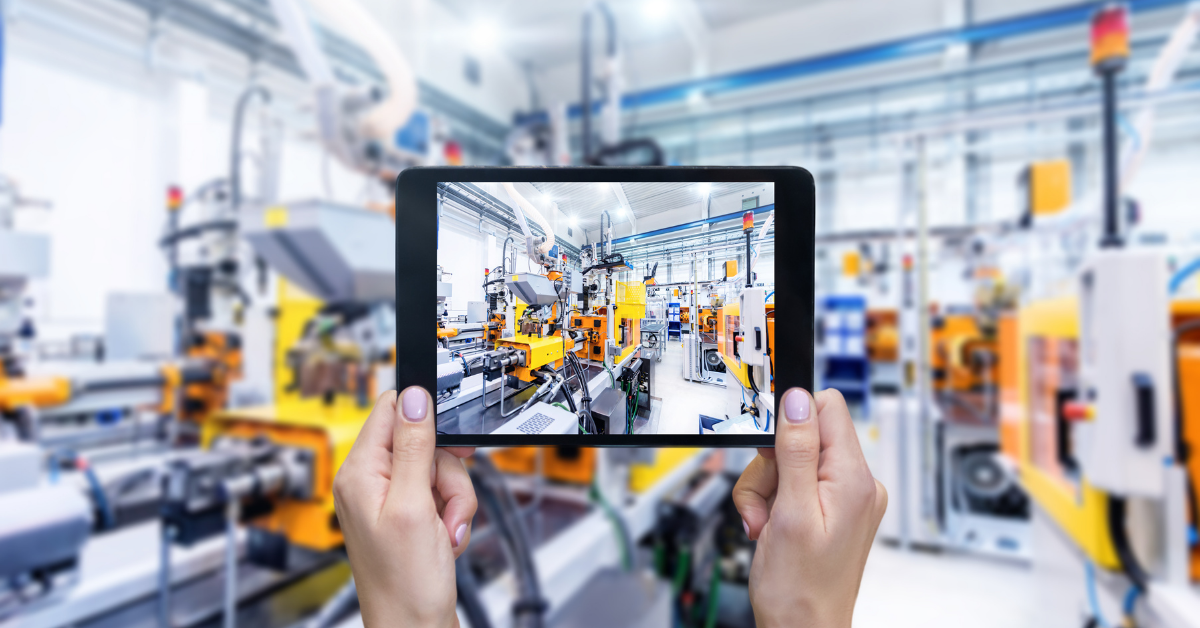 The hotel industry has undergone a radical transformation in recent years, largely driven by the rapid advancement of digital technology. We relied on traditional travel agencies for trip planning in the past, but today, travelers are taking control of their experiences. They seek hotels that match their preferences and do so when it suits them.
Companies like Airbnb have reshaped the industry by offering diverse accommodation options. This shift is a response to the growing expectations of customers and the technology that enables these changes.
Traditional hospitality providers are embracing technology to improve customer experiences and streamline operations to stay competitive. This includes offering easy booking processes, personalized recommendations, and instant communication. Take online booking as an example. In 2022, the annual online travel surpassed US$798 billion in booking volume, a 23% increase from 2021.
In today's digital era, hospitality is more than just providing lodging, it's about delivering tailored and memorable experiences to meet modern travelers' expectations.
Digital transformation in hotel industry is making headways, especially in the post-pandemic era. For the hotel industry, embracing newer technologies to stay relevant and compete is no longer a choice, it has become a necessity.
Recent digital transformation trends in hotel industry
 Some of the recent digital transformation trends in hotel industry include:
Chatbots
Chatbots are a valuable digital trend in the hotel industry. They provide intelligent responses to customer questions, making it easier to handle common inquiries without human assistance. This not only improves response times but also allows human representatives to focus on more complex issues.
Chatbots can be likened to a virtual concierge, delivering information to guests at their fingertips. Moreover, voice-activated chatbots are available to perform various tasks, such as opening curtains, setting alarms, or ordering breakfast, all without requiring human interaction. For instance, at the Cosmopolitan in Las Vegas, guests can text a 24/7 robot named Rose for quick assistance. Marriott also utilizes AI-powered chatbots at nearly 5,000 of its hotels, enabling guests to make reservation changes and inquire about account balances or redemption vouchers seamlessly.
Internet of Things (Iot)
The growing adoption of IoT in the hotel industry is transforming the way hotels operate and interact with guests. IoT enhances guest services by enabling features such as keyless entry using smartphones, smart room controls for lighting and temperature, and even personalized recommendations based on guest preferences. This not only streamlines the check-in process but also allows guests to customize their stay.
Moreover, IoT is instrumental in hotel operations. It facilitates real-time monitoring of energy consumption, predictive maintenance for equipment, and efficient inventory management. These capabilities help hotels reduce operational costs and enhance sustainability efforts.
Perhaps the biggest advantage of IoT in hotel industry lies in the fact that it helps the hotels understand their customers better. For e.g., if IoT data reveals that a customer has consistently visited their resort over the past three years, the system can automatically send a proactive message, inquiring if the guest would like to book again this year. This not only simplifies the process for the customer but also guarantees a booked room, all without any additional effort required. A similar approach can be applied to gathering information about food preferences, excursion choices, and in-room amenities. This opens up numerous opportunities for upselling and creating an even better customer experience.
Virtual Reality (VR)
Virtual reality is a fast-emerging digital transformation trend in hotel industry. VR technology allows guests to immerse themselves in virtual environments, providing a unique and engaging way to explore accommodations and destinations.
Virtual reality in the hospitality sector is offered via virtual tours of hotels, resorts, and vacation destinations. Guests can "walk through" rooms, facilities, and even experience nearby attractions before making a booking decision. This not only helps guests make more informed choices but also enhances their excitement and anticipation. For e.g., the Museum of Modern Art in New York (MOMA) offers VR installation as part of its exhibit.
Additionally, Virtual reality in hotel industry can be used for training purposes, allowing staff to undergo realistic simulations for various scenarios, from front-desk operations to emergency response. This improves staff preparedness and service quality.
Mobility
Although present since many years, mobility has evolved as the technology supporting it has evolved. In the hospitality sector, mobility solutions offer guests the ability to check in and out, access room keys, request services, and explore local attractions, all through mobile apps. This not only streamlines the guest experience but also reduces wait times and provides a more personalized stay.
For hotel staff, mobility solutions facilitate efficient communication and task management. Housekeeping, maintenance, and service requests can be coordinated seamlessly through mobile devices, improving response times and overall guest satisfaction. Moreover, mobility solutions enable hotels to gather valuable guest data, enabling them to personalize services, tailor marketing efforts, and optimize operations.
From a more technical standpoint, the key mobility applications for both customers and hoteliers can be represented as:
Mobile Applications: Development of guest-centric mobile apps.
Integration with PMS (Property Management Systems): Seamless connection with Property Management Systems.
Mobile Key Technology: Secure keyless entry via NFC (Near Field Communication) or BLE (Bluetooth Low Energy).
Responsive Design: Optimized user experience across devices.
Geolocation Services: Location-based recommendations using GPS (Global Positioning System) and Wi-Fi.
Secure Payment Processing: Protection of guest financial data.
Data Analytics: Insights into guest preferences and behaviors.
Cloud Integration: Scalable, flexible, and accessible solutions.
Mobile Device Management (MDM): Security and management of staff devices.
Network Infrastructure: Reliable high-speed Wi-Fi for connectivity.
Artificial Intelligence (AI)
AI in hotel industry is helping firms reshape the way they operate. AI offers the potential to enhance marketing, customer service, and experiences, fostering customer loyalty. It can extract valuable insights from vast customer data, previously untapped.
With increasing travelers and technological shifts, the Travel and hospitality sector is redefining best practices across all levels. AI is being integrated into customer service operations, predicting guest preferences with accuracy and identifying operational risks based on historical data.  Examples of AI in hotel industry include
Personalized Services: AI analyzes guest data to customize room preferences and suggest amenities.
Dynamic Pricing: Real-time AI algorithms adjust room rates based on demand and occupancy.
Efficient Operations: AI manages inventory, supply chains, and maintenance.
Guest Services: AI-powered virtual assistants control room features and provide local recommendations.
Fraud Detection: AI detects irregularities in transactions to prevent fraud.
Predictive Analytics: AI predicts trends for marketing and resource management.
Translation Services: AI breaks language barriers for effective communication.
Security: Facial recognition enhances guest safety and access control.
Energy Efficiency: AI optimizes energy use in hotels.
Feedback Analysis: AI analyzes guest feedback for continuous improvement.
Case studies of Digital transformation in hotel industry
Few real world examples of digital transformation in hotel industry include:
Temi Robots
Hello Guard is a cloud-based solution addressing labor shortages and staff burnout through real-time data communication. Temi, the world's first personal assistant robotics platform, is designed to adapt to various settings, addressing operational workflow challenges.
These technologies initially aimed to fill labor gaps in senior living due to employee shortages and the "great resignation." Hello Guard also focuses on providing real-time data to address issues related to occupancy, staffing levels, and caregiver-resident interaction.
Temi robots serve as virtual assistants capable of screening, hands-free temperature capture, building sanitation, and virtual family engagement. They also cater to telehealth and remote patient monitoring.
While initially designed for senior living, Temi robots have found applications in other sectors such as retail, hotels, and restaurants. They can act as front desk agents, tour guides, or shopping assistants in these settings.
Toast and the melting pot
The Melting Pot, a renowned fondue restaurant franchise traditionally focused on dine-in services for over four decades, faced a pivotal moment during the COVID-19 pandemic. With indoor dining restrictions in place, the team swiftly adapted by introducing digital orders and takeout services to sustain revenue. Utilizing Toast's online ordering system and POS, The Melting Pot successfully launched "The Melting Pot To-Go." This marked the first time in 40 years that customers could order online and enjoy the premium fondue experience at home. As indoor dining gradually returns in the post-pandemic era, The Melting Pot plans to maintain and expand its online ordering system, leveraging additional restaurant technologies
Digital transformation in hotel industry: S-Square offerings
S-Square offers comprehensive digital transformation solutions that can help Leisure, Travel, and Hospitality companies differentiate themselves in the competitive landscape. Our services are designed to help businesses in this sector stay competitive and meet the evolving demands of modern travelers. Our digital transformation offerings encompass a wide range of solutions, including:
Application Management Services: We provide end-to-end application management, ensuring the seamless functioning of critical systems.
Nextgen EMS: Our Nextgen EMS solutions empower businesses with advanced event management capabilities.
Modernization, Implementation & Support: S-Square assists in modernizing systems, implementing new technologies, and providing ongoing support.
DevOps: We enable efficient development and operations integration for rapid and reliable deployments.
Cloud Services: Our cloud expertise includes strategy and advisory, migration, transformation, and modernization services.
Advanced Data & Analytics: We offer data strategy, management, and business intelligence solutions to derive valuable insights.
Digital Transformation & Advisory: S-Square helps chart digital roadmaps, provides advisory and consulting services, and implements RPA, AI, and ML technologies. For e.g., we had recently created a player club portal for a prominent American resort and casino.
Application Development: We offer full lifecycle development, packaged software implementation, and system integration services.
Custom ERP Management: Our services cover Human Resource Management, Customer Relationship Management (CRM), and Supply Chain Management.
For more information, please explore the Leisure, Travel and Hospitality sector page on our website.